There are more than 16,000 companies in the building construction industry in UK and Ireland* and, therefore, a significant segment for Air Products welding gases.
As of July 2014, all suppliers of metal components and fabrications in to the construction industry must comply to EN1090. EN1090 standards are European standards that regulate the fabrication and assembly of steel and aluminium structures and are recognised by the Construction Products Regulation (CPR). The CPR requires that all products carry a legitimate CE marking, EN1090 is the structural steel element of the CPR.
What does a fabricator need to meet the requirements of EN1090?
ISO3834 – Quality requirements for Fusion Welding of Metallic Materials
FPC – Factory Production Control documentation
RWC – Responsible Welding Coordinator
WPQR – Welding Procedure Qualification Record(s) WQ – Welder Qualification test(s)
WPS – Welding Procedure Specification(s)
Welding Plan – Welding control document
Audit – by a nominated Notified Body
What is the relevance to the supply of welding gas?
Welding gas selection is specified as part of the Welding Procedure Specification (WPS). As a key element of the welding process, shielding gas needs to conform to ISO14175 to indicate quality standard and compliance. ISO14175 is an international standard detailing the specification and classification of gases for welding and cutting.
Not all gas suppliers conform to ISO14175. The use of non-compliant products in the welding process has severe penalties and can result in fines or imprisonment for business owners. The company will have to recall all non-compliant products already in the market and cease production until proper certification is in place.
Despite widespread understanding and recognition of the requirement for EN1090 compliance in the structural steel industry, there are still companies that are not operating with approved welding gas.
As an Air Products customer, you can be sure that any welding gas provided by us meets or exceeds the EN1090 standards. We have a complete range of documentation and technical support to assist your structural steel customers. For more information please contact your local Air Products account manager.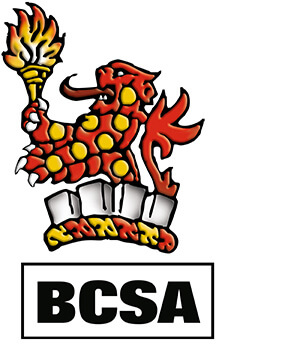 In addition, Air Products is proud to announce that we are now members of BCSA (British Constructional Steelwork Association).
We are the only industrial gas supplier to be listed; it is acknowledgement of our expertise and commitment to this important industry.